HELP FOR YOUR DOG'S ARTHRITIS!!!
DEAR DOG LOVERS AND FRIENDS,
To all my litter box dog training friends I am excited to share my brand new news with you!
I have made an exciting discovery! It is a nutritional beverage that has been known to help dogs with arthritis. (It has also been known to help humans, too!)
The nutritional beverage is called "Monavie" which means "tree of life". The crown jewel in the Monavie blend is the Brazilian acai berry.
For centuries, the people of the Amazon have revered this unique fruit for its health-promoting properties, used it in the treatment of numerous ailments, and prized it as a source of health and vitality. Recently, the remarkable health benefits of acai have been validated by modern science.
Dr. Perricone announced the acai berry on the Oprah show and his book, "The Perricone Promise" as the Number One Super Food!
Acai is rich in the following beneficial nutrients:
Antioxidants
Essential fatty acids (Omega 3, 6, & 9)
Vitamins and minerals
Dietary fiber
Phytonutrients
Amino Acids
Complex Carbohydrates
Trace Minerals
Monavie has the most effective and concentrated form of acai, freeze-dried acai powder, which has been patented and all others pale in comparison.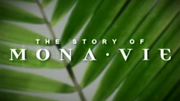 Click on links below to See amazing testimonies:
#1 Bongo the Dog Loves Monavie!
#2 - 10 Year old Doxie With Arthritis
#3 Tarzan and Wylie Love Monavie!
THIS could be A NEW EXCITING BUSINESS OPPORTUNITY FOR YOU!!
Dear Dog Lover and Friend!
I am searching for highly successful business minded people who are seeking a home based business to join my new organization.
Totally Amazing!!! Dr. Niles, cancer doctor testifies about Monavie's affect on cancer in the body!
http://vids.myspace.com/index.cfm?fuseaction=vids.individual&VideoID=19298341
PLEASE CONTACT ME AT
Heath2428@comcast.net
or call me at 904-318-9083 for more information about this exciting business opportunity.
If you decide you want to become involved in this exciting business opportunity and join my organization I will not only be your sponsor but I will make sure you have everything and know everything you need to succeed!

Thank you very much!

Teresa Heath
Author of "How To Litter Box Train Your Dog Ebook"

Discovering the Monavie Business!